Welcome To The
Black Olive
The Black Olive offers a first class dining and drinking experience within a luxurious mix of eclectic and contemporary decor. Situated on the picturesque Hartlepool Marina, we're open from the early hours until late, providing our customers with the perfect setting in which to relax and unwind.
Make Your Reservation
The Official
Bar Of Hatlepool
The Black Olive Hartlepool brings together contemporary style and comfortable surroundings to create the perfect place to dine with friends or sip expertly mixed cocktails. Our extensive list of cocktails are carefully crafted by our skilful mixologists with great finesse ensuring the presentation is as beautiful as your surroundings. Carefully selected ingredients are used to create a timeless menu of freshly prepared dishes, complimented by our hand chosen wines.
Contact Us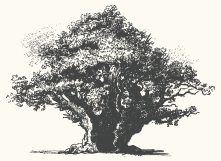 Come Join Us
Make A Reservation
Dining with family? Drinks with colleagues? The Black Olive is the perfect venue. We provide exceptional service from the moment you walk through the door so book today for a customer experience you will never forget.
Book Now